About Us

One of Singapore's largest supply company with a warehouse capacity of 110,000 sq. ft.
H.K. Hardware & Engineering Pte Ltd specializes in the supply of goods and services to the Marine Offshore and Construction Industry.
We have been a leader in the supply industry for more than 30 years and pride ourselves on our wide range of products and value added services. We aim to be a one-stop supplier for all our customers' sourcing needs.

HKHE provides a vast range of quality construction hardware materials and our professional staff is on hand to assist in answering any queries and to provide solutions to your sourcing needs.

HKL Scaffolding & Formwork provides for all of our customers' scaffolding requirements, which includes Sales and Leasing options.

Wes Noise Control provides solutions to effectively reduce noise from construction and upgrading works thus making worksites more environmentally friendly. More importantly our residents will be able to continue enjoying our safe and comfortable environment whilst construction and or upgrading works are being undertaken.

We are also pleased to announce the launch of our exclusive product – P.E.B Noise Barrier.

In a city that strives for the best, we are constantly improving our physical environment and thus our quality of life through the construction of modern buildings, renovation and upgrading works. Noise from such works is inevitable. However the noise that comes along with such works can be reduced significantly so as to allow us to continue our daily lives without interruption.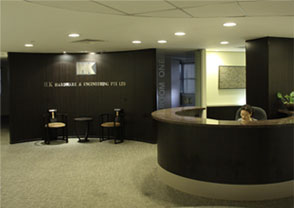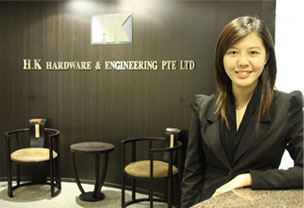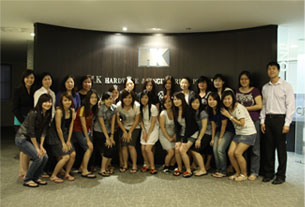 Our office and friendly Staff - Anything is just a call away.
Why choose us?
We believe that long-term customer relationships are built on 3 factors:


Our Pricing
"Most, if not all, of our items are directly imported from manufacturers all over the world. Therefore, we have the ability to give you quality products at competitive prices."
Our Services
"We Believe In Service!" is our company motto and we live by it. Our friendly, fast, efficient and reliable sales personnel are always available to take your orders and assist in any questions you may have.
Our Inventory
"Being one of Singapore's largest supply company with a warehouse capacity of 110,000 sq. ft., we are able to keep stock of our items in sizeable quantities. This ensures we are ready to deliver with minimum delays"
Please take your time to browse through our site and do not hesitate to contact us for a no obligation quotation.